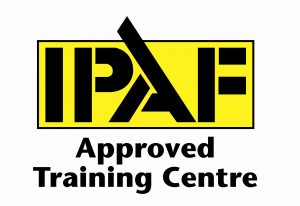 Our fully accredited IPAF training courses, can be delivered here at our training facility or at your site at a time that is convenient to you. We pride ourselves in working closely with our clients to deliver the highest quality of courses.
As an approved training centre  we are regularly audited by IPAF.
Course Infomation
Course Title
MEWP Boom/Scissor
Course Duration
1-3 Days Dependent on experience
Accreditation
IPAF/ NPORS/ In House
Delegates
Maximum of 6 People – 1 Machine
Maximum of 4 People – 2 Machines

Entry Criteria
All delegates must be able to understand and speak fluent English. MEWP use can be physically demanding, users should be physically fit, in good health and should generally, not have problems with:
eyesight or hearing,
heart disease,
high blood pressure,
epilepsy,
fear of heights/vertigo,
giddiness/difficulty with balance,
impaired limb function,
alcohol or drug dependence or
psychiatric illness.
If you have any problems or you have any doubts about your fitness to use MEWP's, you must bring them to the attention of your employer. This need not preclude you from using MEWP's, provided your employer conducts an assessment and is able to put in place adequate measures to take account of any difficulties you may have.
Course Objectives
It is envisaged that by the end of this MEWP Scissor Course that the candidate will be able to answer questions on and perform the following:
Have a basic knowledge of the industry, the dangers of working in the industry and their responsibilities as a plant operator
Have a working knowledge of the manufacturer's handbook for the particular machine to be used, and be familiar with other types of information sources and relevant legislation
Be able to locate and identify the major components of the machine and explain their functions
Be able to locate and identify steering, driving and braking controls and explain their functions
Conduct all pre-operational checks in accordance with manufacturer's and legislative requirements
Check all emergency lowering functions
Safely mount and dismount the machine
Configure the machine for travel
Configure the machine for travel and manoeuvre it is safely on level/rough ground and inclines in open and confined areas.
Conduct all necessary safety checks at the work area, including overhead and underground hazards
Manoeuvre the machine to the work area and correctly in readiness to carry out accessing tasks.
Carry out accessing tasks, at various points up to full operating height
Travel with platform raised (where applicable)
Use platform extension section
Demonstrate knowledge and understanding of loading and unloading procedures for machine transportation
Carry out all end of shift and shut down procedures.